Today we are announcing the first 35 Future Track Speakers who will take the stage to share their knowledge and experience at NFT.NYC 2024 (Times Square and Hudson Yards, April 3-5).
NFT Rewards are changing the way consumers engage with their favorite brands and organizations, delivering greater value in return for their loyalty.
Join us in April as our Future Track Speakers cover these cover this as well as these other Future topics pertaining to NFTs:
NFT Rewards
AI Identity on the Blockchain with NFTs
DAOs
Blockchains and NFTs
Developers leveraging NFTs
5 Speakers who will be discussing NFT Rewards
Tara Fung
CEO and Co Founder, Co:Create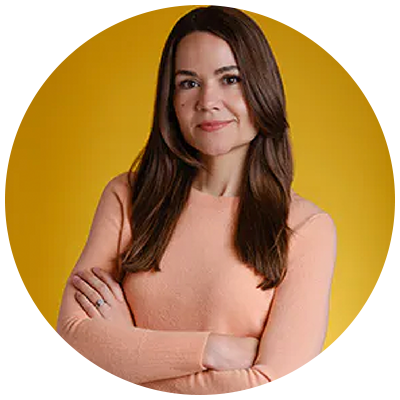 As the Cofounder & CEO of Co:Create, Tara is a growth-oriented leader who enables innovative brands to unlock the power of their community through gamified, self-owned reward experiences. With a background as Chief Revenue Officer of Alto, a leading cryptoIRA and digital asset IRA custodian, Tara forged partnerships with institutional crypto asset managers, driving a staggering 25X revenue growth in just 18 months. She also served as Chief Commercial Officer at a consumer lending FinTech firm, spearheading an advocacy campaign to change the tax treatment of employer-sponsored student loan repayment programs. Her efforts resulted in the passage of this initiative as part of the CARES Act. Tara holds degrees from Harvard Business School and the University of South Carolina.

"Dynamic NFTs will be pivotal in bridging the gap between brands and their communities, making marketing not just about visibility, but genuine connection."
Mike Palmes
Freeletics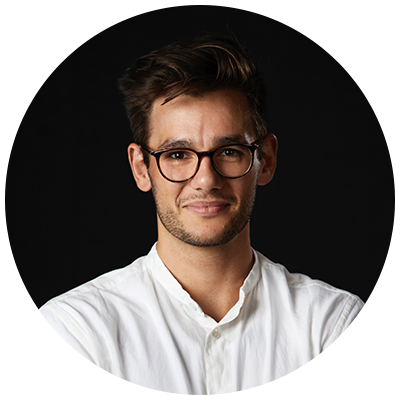 Introducing Mike Palmes: where pop culture passion meets brand mastery. As the Brand Comms Manager for Freeletics—the world's #1 A.I.-powered Fitness Coach—Mike seamlessly blends trending pop culture nuances with impactful branding narratives.
Brand Manager, lives and breathes NFTs and Web3, podcast host and an avid pop culture nerd. Fascinated by the intersection between brands, digital culture and community. Passionate about the future of Web3 and the next big step in brand building.

Finished his master's degree in sports management with a thesis themed: 'NFTs: The future of digital assets in E-Sports and its influence on fan culture and fan identification.'

Mike will uncover the secrets behind the success of airline loyalty programs and show how NFTs are revolutionizing brand loyalty. From engagement strategies to emotional connections, he will draw parallels between air miles and digital tokens, offering a glimpse into next-gen consumer-brand relationships.

Dani Mariano
President - Razorfish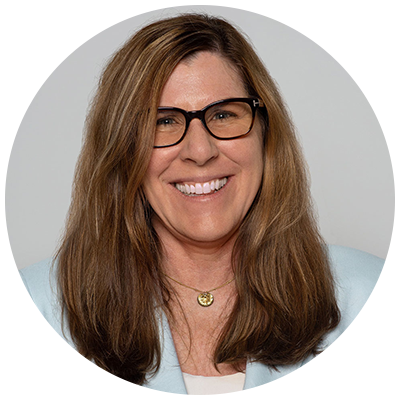 As President of Razorfish, Dani Mariano leads employees who are focused on delivering business performance outcomes rooted in brand purpose. Innovation is in Razorfish's DNA, and Dani is leading the agency's day-to-day operations at a time when exponential growth in emerging spaces such as AI and Web3 has never been more attainable. She is committed to discovering how Razorfish can help brands build relationships in this new digital age through valuable consumer touch points, and how to keep companies at the forefront of the latest technology advancements to future-proof them for what's to come. Most importantly, she empowers the agency's team members to seek opportunities for growth that will prepare them to be the next generation of agency leadership.

"Brands that recognize the power of building consumer equity through NFTs will take loyalty relationships to new levels."
SeymourNFTs
Founder - The Uncharted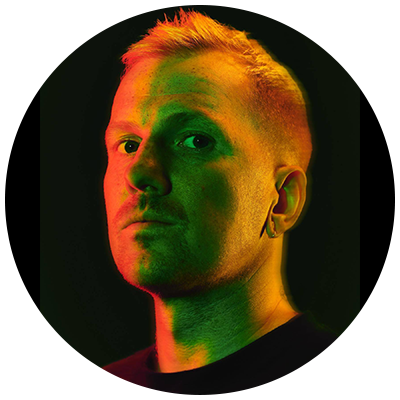 Jonny's deep dive into the Web3, Metaverse, cryptocurrency and NFT space has afforded him extensive experience and understanding of this rapidly expanding technology/finance sector.

His recent executive-level responsibilities with Web3 companies, along with engagements at the House of Lords and Magna Carta House, have shown that his knowledge base is not only unique but invaluable to both private and institutional investors.

In addition, Jonny has enjoyed a successful career in corporate advertising – both in a private studio setting as well as in managing advertising campaign teams for global companies such as Nike, Adidas, Lucozade, Pepsi, T-Mobile, Samsung, Ford, Toyota, and more.

Johnny's session will show how some NFT businesses built during the bull run created an unsustainable model by minting more NFTs to reward their holders (and in turn diluting their supply), and share ideas to change this scenario.

Kamil Mafoud
Co-Founder - Hyperspace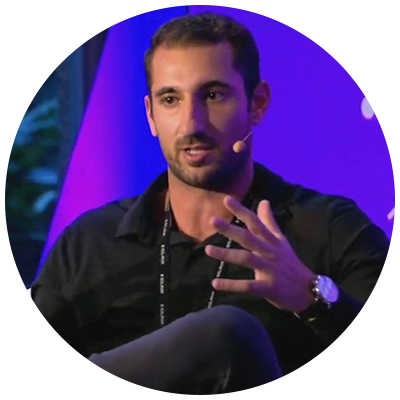 Kamil is one of the founders of hyperspace.xyz - a leading multichain NFT marketplace live on Solana, Sui and Avalanche. After graduating from MIT, Kamil worked in traditional finance advising fintech companies at Morgan Stanley and at CloudKitchens where he built the largest virtual brand business in the US helping restaurants increase revenue.

Kamil will discuss the future of NFT rewards and whether there's an opportunity to expand beyond the existing web3 market today.

Round 1 Future Track Speakers
View all approved NFT.NYC 2024 Future Track Speakers at NFT.NYC/Speakers
NFT Rewards
Aaron Guyett - MintPass - @GuyettAaron
Alex Bowman - Golteum
Bernhard - Boston Consulting Group
Brian J. Esposito - Esposito Intellectual Enterprises - @brianjesposito
Dani Mariano - Razorfish
Ioana S - The Common Ground/CryptoUK - @CryptoShover
jamiel - Scifn - @jamielsheikh
Kamil Mafoud - Hyperspace - @0xkmafia
LK S - AVM - @writeLKS
Maximillian Piras - RamenLink - @MaximillianNYC
Michael Messele - Etherspot - @mm319
Mike Palmes - Freeletics - @heyPalmes
Oran Rigby - Akkure Genomics
SeymourNFTs - The Uncharted - @jonnyseymour
Stenver Jerkku - Solid World - @stenverjerkku
Tara Fung - CryptolandPR - @nonfungibletara
Wil - Redacted Studio - @wilxlee
AI Identity on the Blockchain with NFTs
Bron - Solidity Law
Elena Gurevich - EG Legal Services - @ElenG_85
Elizabeth Sullivan - WAGMI Consulting Group - @elizabethkayfit
Jalak Jobanputra - Future Perfect Ventures - @jalak

James Haft - PALcapital LLC - @jfhaft

Liv Pasquarelli - Consensys / RADAR DAO - @0xLivster
Max Giammario - MetaPals
Nick Emmons - Upshot Technologies - @nick_emmons
Nizzar - BananaCorp - @thenizzar
Paula Reina - Audiochain & Proliphiq - @audiochain_io
Soniya Ahuja - Orbis86
Victoria Vaughan - InCryptoland - @Viquilibrium
Blockchain
Anastasiia Ilicheva - DIBA Global Inc - @Anastily
Gene Slowinski - Rutgers Business School
Glenn Shaw - Qubi Venture Studio - @Glenn_Shaw_
Moishe Kaufman - NFTuence - @MoisheMedia
Ori Ohayon - @OriOhayon18
Sanjay Raghavan - Roofstock onChain - @eth_sanjay
Want to Participate in NFT.NYC 2024?
---
Disclaimer: Our owners, writers, and/or guest post authors may or may not have a vested interest in any of the above projects and businesses. None of the content on this blog is investment advice nor is it a replacement for advice from a certified financial planner.